Jules Gautret Extra Cognac
Our Jules Gautret Extra Cognac is a blend of several eaux-de-vie selected and aged over the years by our Cellar Master to express the terroir of our vineyard.
Jules Gautret Extra is the result of a blend in which the well-rounded tannins, brought about by many years of aging in oak barrels, are expressed and combined with the delicacy of several eaux-de-vie.
Tasting notes
Color : Dark, amber color with golden highlights
Aroma : Attractive and surprising bouquet with subtle aromas of chocolate and orange peel
Taste : Amazing character on the palate with a nice original and refined aroma, notes of plum, apricot, nutmeg and vanilla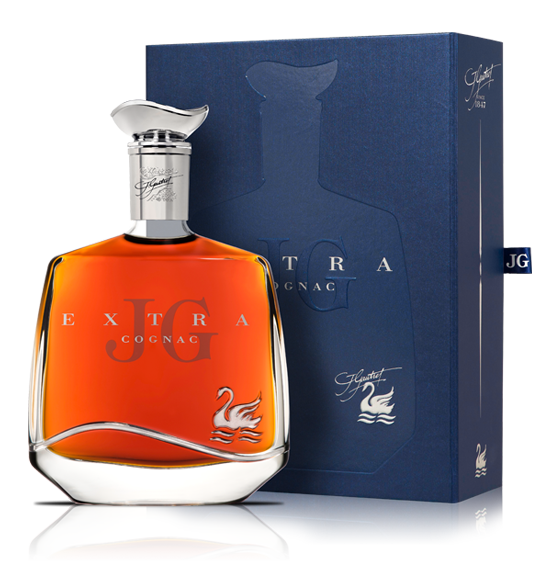 The Hors d'âge Range is not recommended for cocktails.
However, enjoying a cognac requires some special knowledge that we will gladly share with you.