Jules Gautret Heritage Cognac
The eaux-de-vie blended to create Jules Gautret Héritage cognac were meticulously selected by our Cellar Master from among the oldest batches preciously stored in our Paradis cellar.
A true connoisseur's choice, Héritage, with its distinctive mellowness, is the veritable fruit of traditional craftsmanship.
Tasting notes
Color : Intense brown and amber color with golden highlights
Aroma : A concentrated, attractive and highly elegant bouquet with fruity and woody notes
Taste : Strong, full-bodied, unctuous and vibrant on the palate with delicious rancio flavors and excellent length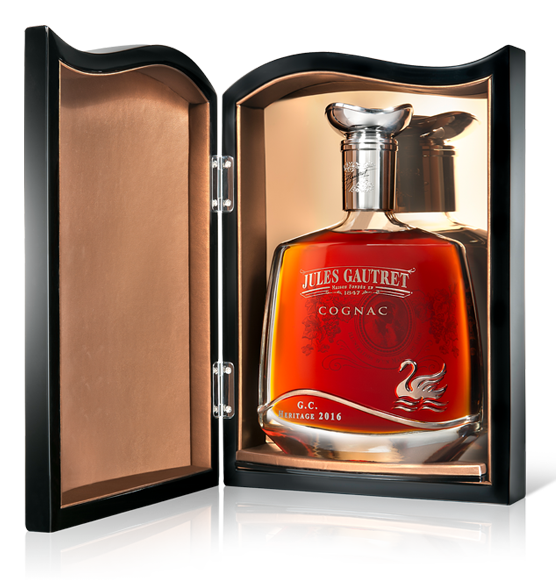 The Hors d'âge Range is not recommended for cocktails.
However, enjoying a cognac requires some special knowledge that we will gladly share with you.