From our timeless classics to our special cuvées, each of our Cognacs has a distinctive personality. With its style and tasting notes, Initial proves the rule. Our Cellar Master imagined this cognac in strict accordance with traditions. A genuine projection in time, this Cognac defies chronology and takes us back to the early days of Jules Gautret cognacs. Uninhibited and conceived in a neo-retro style, this edition states the incarnation of the Jules Gautret company loud and clear: a Next-Gen mindset since 1847.
INITIAL
Easily understandable, Initial plays on the double meaning: "initial", origin, beginning, and "initials" the first letters of the name Jules Gautret. The name summons up a world full of imagery linked to the company's founder, while preserving a certain form of elegance and style.

Tasting notes
Color : Deep amber color
Aroma : Notes of licorice, vanilla and oak
Taste : Delicate, floral aromas on the palate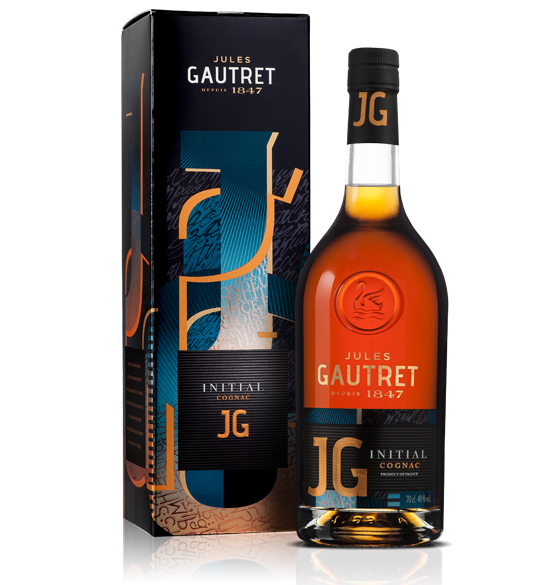 Baroudeur
By Jules Gautret
Jules Gautret traveled extensively throughout his life. After studying in Bordeaux, he toured all over the world to market his cognacs.
Starting in 1895, Jules Gautret entered competitions to gain international recognition for the quality of his cognacs, which he succeeded in doing brilliantly.
In this cocktail, you'll find cinnamon, one of the spices that Jules Gautret encountered on his trips to Asia, Amaretto from Italy or even Angostura Bitters and chocolate, discovered when exporting his first cognacs to South America.