Jules Gautret VSOP Cognac
After careful vinification and distillation on fine lees, Jules Gautret VSOP cognac is produced with a harmonious blend of eaux-de-vie carefully selected by our Cellar Master.
The blend is the result of a perfect aroma of old eaux-de-vie from the best crus in the Cognac region. An exotic bouquet of vanilla and honey, aromas of citrus and fruit with yellow flesh – all the flavors fuse to stimulate the senses.

Tasting notes
Color : Golden, amber color
Aroma : Refined aromas of fruit, along with delicate floral notes and a hint of honey
Taste : Sweet and velvety on the palate, aromas of citrus and fruit with yellow flesh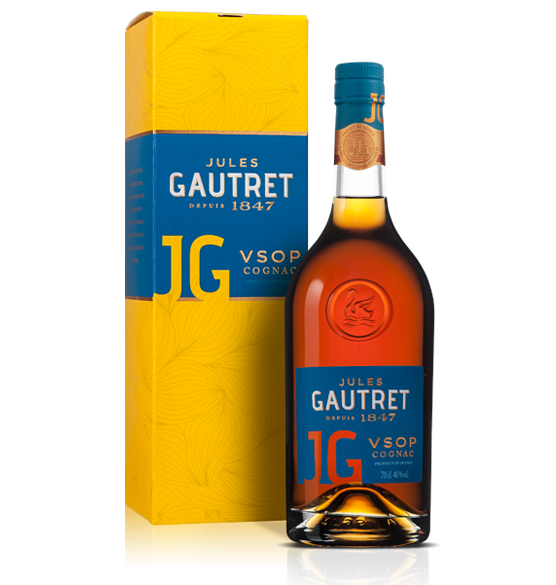 Classic champagne cocktail
Ingredients
● 15 ml  Jules Gautret VSOP Cognac
● 3 dashes Angostura bitters
● 1 sugar cube
● Champagne
● Garnish : expressed lemon or orange peel